BEST SERVICES AROUND
WHY CHOOSE US?
"We were completely dissatisfied with our present carpet cleaning service. I noticed one of Exquisite Janitorial Services work vans in front of another business they were servicing and I thought great they work overnight. I wrote down the number and called. I was very impressed that Adam the owner came out himself to meet with us. He was professional and personable and the price was totally reasonable! The techs were promptly on time for the appointment and the carpets turned out beautifully!"
-Brooke Z. – Restaurant de Familles, Crown Point, LA.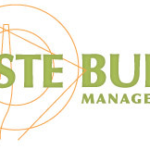 "Taste Buds Management was looking for an alternative to the big box cleaning services, Exquisite was an up and coming company and we decided to give them a chance. That initial chance established a relationship that has lasted for 8 years. Their attention to detail and the consistent quality of work has not diminished over the years. We have recommended them to other companies and will continue to do so."
-Frank L.- Senior Vice President Of Concept Devp. and Purchasing Taste Buds Management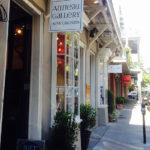 "We were preparing for a showing at the gallery and needed the floors serviced in a hurry. We searched the Yellow Pages and gave Exquisite a call. The staff was friendly, very accommodating and responded quickly to our request. Exquisite was able to service our floors in the allotted time frame. The crew was professional and went straight to work. I would definitely use this service again and recommend them highly."
-Heidi H. – Antieau Gallery, New Orleans, LA.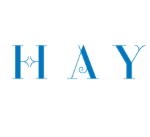 "Our second floor wood floors were in terrific need of a deep cleaning. We shopped around with several different companies including Exquisite Janitorial Services, LLC. We chose Exquisite because not only did Adam, the owner, come out and met with us. He himself gave us a detailed explanation of what our floors needed and how it needed to be done. He was knowledgeable and did a thorough inspection of the area and brought to our attention any troubled spots that might need detailed attention. Other companies gave us a quote based on square footage over the phone. We liked the personal touch and the scheduling was hassle free. The whole process was completely pleasant and simple. We are so pleased we are having them come back and do our main floor!!"
-Meredith D.- Shaya's Restaurant, New Orleans, LA.